Riverside Deaf Seniors'
Archives about Events
Facebook
RiversideSeniors

Cafe
Facebook
Links
Mission Statement

Guideline

What legal planning
for Seniors

Volunteer Needed


Suggestion Box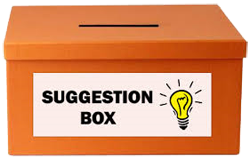 Presentation Wish
Field Trip/Museums
Click at
Hyperlink
on
Blue
Fo
nt

Date

below

September 27, 2023

October 25, 2023

November 22, 2023
(
No event
on a Thanksgiving week)

December 9, 2023
11th Holiday Banquet
Deadline-November 24th
Year of 2024
January 24, 2024
February 28, 2024
Future Events
(Tentative all below)
March 27, 2024

April 24, 2024

May 22, 2024

June 26, 2024

July 24, 2024

August 28, 2024

September 25, 2024

October 24, 2024

November 28, 2024
(
No event on Thanksgiving week)

December 14, 2024
12 th Holiday Banquet



Let's get together:
eat & socialize
at Galleria Mall
2nd Wednesday
every month
See the
Flyer
and 02/12/2014
Video
September 21, 2023
RDS-Anaheim-Angels-Tour Deadline-September 16th
Flyer about Museum
or Tour will be
announced later.


May 19, 2020
Half Way for Both
RDS & SDDCC
CSDR Events
High School Sports
CHAD
Events
Deaf Community of Riverside
Facebook
JGC Events
Caregiving Services for the Deaf
You are interested to subscribe RDS events.
If yes, please email to
SusanParks' email address: parks.susan@gmail.com
with
your email address, Then your email address will be added to the Subscription list.